Start the 2021 Year off with deep intention and true focus on your New Year's Resolutions
In this three-hour seminar with Kelly Robbins, MA, we will ensure you start 2021 off with a bang! No pandemic can stop Spirit from working with you to achieve your dreams!
Join us on Wednesday, December 30th from 6:00pm to 9:00pm MT.
In the seminar we will: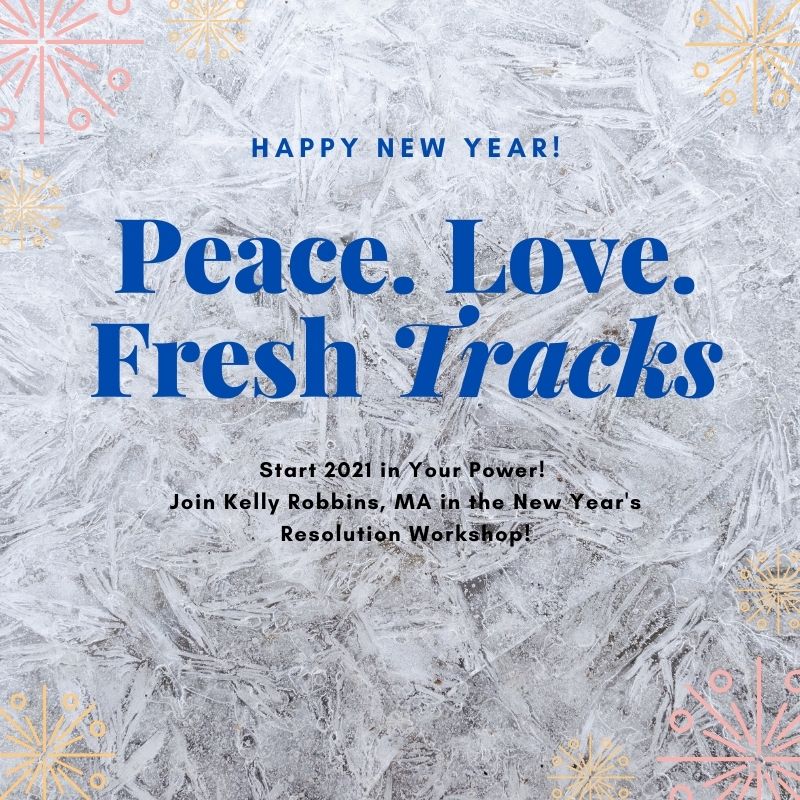 Start 2021 off with purpose and vibrant attention.
Examine the Spiritual Principles behind your goals.
Determine next steps in achieving/keeping your resolutions.
Create a Spiritual Practice to support your daily success.
Work with Universal Energy to achieve your dreams.
What to Bring
**Bring three or so New Year's Resolutions – if you don't have any come anyway!
**Bring something Sacred. It can be simple like a rock, scarf or ring. Perhaps something that represents one or all of your resolutions.