Not many will argue that 2017 is different. It started off with an energetic tidal wave of change and emotion and I don't see it slowing down in the next several months.
In case you haven't heard, we have a new President in the United States, our increased use of mobile devices has dramatically changed the way we purchase, and the growing freelance and on-demand markets continue to change how we make decisions and buy almost everything.
Like it or not, all of this effects you and how you make money.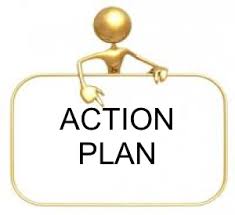 Equipped with this basic information it's time you examine how you are presenting yourself differently this year. We are already a few weeks into the year and the energy is completely different than last year. Are you? Is what you are doing matching the new energy of 2017? Do you know what do you need to do? Where to start?
If not (or you are just curious about the top few trends this year) check out our annual 2017 Marketing Planning Guide.
Growing Your Business in 2017
From our use of emotion in marketing to who and how we network to the actual tools we use to connect with our tribe — this year's 2017 Marketing Planning Guide is sure to take you in the direction to profits, planning and action!
Now is the time to download our free annual Marketing Planning Guide. After months of research I share with you the top five things you can do in your business to attract your ideal clients. And, as always, all of the tips are low-cost or free!
Download your free 2017 Marketing Planning Guide from Kelly Robbins Coaching here now.
Here's to all of us living on purpose, creating our lives with intention, and trusting our next step now!
Kelly Robbins, MA
Creating the Confidence to Cut Fresh Tracks
Save