Are you struggling to attract clients? Do you have a pattern of connecting with the wrong people at the wrong time? Ones that immediately ask to negotiate price rather than evaluate the value you provide. They don't follow through with their commitments. Perhaps you get a perfect client here or there, but you can't repeat it.
These are common problems for many of us as we step into our growth and expansion serving others through our businesses.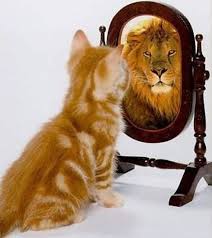 While many of us turn to marketing and spend more and more money on social media, branding, advertising, what we often don't do is look within. Because the growth and success of our business has everything to do with our relationship with our self and less to do with the actions we take.
Embarking on life as an entrepreneur is the greatest journey in personal development, because each of us has an immediate and direct reflection of our results – in our sales numbers.
Here are a few things to do to take advantage of our universal connection with source:
Know, feel and embody your oneness with the divine. Practicing and embodying faith and developing a clear understanding of what Faith means to you, is one of several ways to do this.
Stop hiding in plain sight and start showing your authentic self.
Recognize the role self-love plays in knowing your value. From the prices you charge to the package offerings you put together, knowing you are a valuable extension of Source, and cultivating a strong spiritual self-esteem is imperative to your success not just in business, but in all areas of your life.
Learn how to Attract Your Clients on Purpose here now!
Kelly Robbins is the author of 'Trust Your Next Step: Creating the Confidence to Cut Fresh Tracks', publishes the podcast 'Fresh Tracks with Kelly Robbins', and 'The Edge' e-zine. Kelly believes that by living your divine purpose, approaching life as a fun adventure, and knowing how to lead the right clients do your door consistently we can all create Fresh Tracks in our lives, live on purpose, and manifest anything we desire.