How many Facebook friends do you have? Instagram? LinkedIn connections? Tik Tok followers?
Consider how much time you spend on each medium and the depth of your average contact there. Most find their social media time spent on casual, even superficial, chitchat.
One of the biggest struggles people experience in this time of social distancing is loneliness. And while many have hundreds or even thousands of social media friends, they miss the meaningful connection that comes with interacting and sharing a deeper relationship with true friends.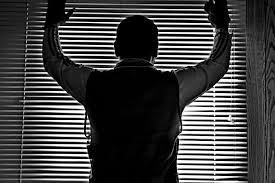 Both extraverts and introverts alike are struggling with the loss of freedom and the loss of social interaction this pandemic has brought.
How about you?
Have you found your relationships lack of depth? That you don't have the comfort level of being vulnerable and/or sharing your fears with others? Has your time been spent in casual connection rather than the depth of meaningful relationships?
Acknowledging this may not feel good, yet seeing the truth allows us to change. The truth allows us to create a different environment, build deeper relationships with others, and, as Val Walker our Fresh Tracks podcast guest this week encourages us to do, create our own tribe.
While we can't do anything to change our past, what we can do is decide to change our current conditions and move forward. Seek to create different outcomes for ourselves.
In this instance what we seek is a deeper connection with others. To build relationships with more meaning.
It can be beneficial to understand the how and why you got to this lonely place to begin with, but you don't have to. Here are a few steps you can take right now to create relationships with depth and intimacy in your life.
Understand the internal and/or external factors that have made this difficult for you. Are you overly sensitive? Do you experience health issues that prevent you leaving the house?
Do you know what you want to experience in a relationship? For example, to be heard. The freedom to express yourself honestly. Not be judged. Comfortable expressing your emotions from laughter to tears.
Know that the transition to experiencing different relationships can only start with you. And it starts with you taking action. You reaching out to people. You experiencing different situations and different types of people.
Be honest with yourself and acknowledge your lack of close friendships. Your feelings of isolation or loneliness. And then make the decision to take action and consciously create meaningful relationships.
Would some personal guidance help you create Fresh Tracks in your relationships? Schedule a Spiritual Guidance Session with Kelly here now.