A strategic leader is always recognizing ways to improve things. Things like processes and systems. Marketing. Budgets. Ways to serve clients. And more.
The tricky part of running a business is it's easy to be working very hard, doing tasks you've designated that need to be done, but not being strategic in the direction you are leading your company. Daily busy-ness sneaks up on you and it's easy to find yourself putting out constant fires and dealing with day-to-day events and not consistently driving your long-term vision and interests.
You may recognize this in yourself if your marketing is inconsistent or your income fluctuates regularly.
Are you a chance entrepreneur or a strategic entrepreneur?
From your marketing efforts to your work hours to the quality of the conversations you engage in, how strategically you approach your business directly effects your results.
In this week's episode of Fresh Tracks I speak with author and speaker Dianna Booher about how Fresh Trackers can be strategic in their business and particularly be strategic in their communications. Beyond giving talks in your industry that are planned and scheduled, our daily communications play a vital role in our success.
When we communicate with prospects, even casually out in our community or when networking, we are making an imprint in how we manifest our goals and set the direction of our growth (Dianna Booher shares how here).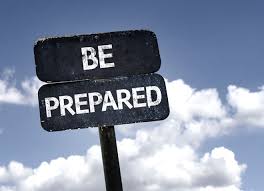 There's business planning and goal setting to develop a strategic direction for your business. And then there's acting strategically during life's unplanned moments. Answering unexpected questions off the cuff AND staying strategic in your vision is a skill that we all can and should learn. Strategic communication is not a natural response for most of us, but it can be learned!
Taking time to set intentions before each event or interaction you engage in and learning to look at yourself and examine what areas of the way you run your business can use improvement are also ways we stay strategic as entrepreneurs.
Are you a chance entrepreneur struggling to create Fresh Tracks? Reach out for a complimentary consultation with Kelly now!
Save