Imagine how different your life will be when you consistently bring in 175 new leads a month, have sales calls scheduled automatically each day — with pre-qualified prospects — and your marketing is systematized and automated so you don't spend countless hours each day stressing about what marketing tasks to do when.
How different will your life be when the sales conversations you have are with people that…
Already know who you are
Know what you stand for and how you can help them achieve their goals
Are certain with absolute clarity you are the one to help them take their business/life to the next level
Let me introduce you to a system that will allow you to Attract Clients on Purpose.
In this in-depth training you're going to learn how to design your marketing so that you, too, experience the joy and ease of working with your ideal clients. You'll ultimately have fewer sales conversations and more clients – because the sales conversations you do have are targeted, pre-screened, and your expertise and confidence shines through without effort.
The people you talk with are sold on you and what you offer before you even talk to them. Sound too good to be true? It's not.
The truth is you have to take action to create this reality for yourself….
I've been helping entrepreneurs do this very thing for over 16 years.
I'm Kelly Robbins, and this is the way I built and ran my international company, The Copywriting Institute, for over ten years. I was able to support and raise my three daughters while working from home. I had time to volunteer at their school, run them around to activities, and to travel and write. I took a break to Mexico each year with my girlfriends and made time for my own personal growth and development.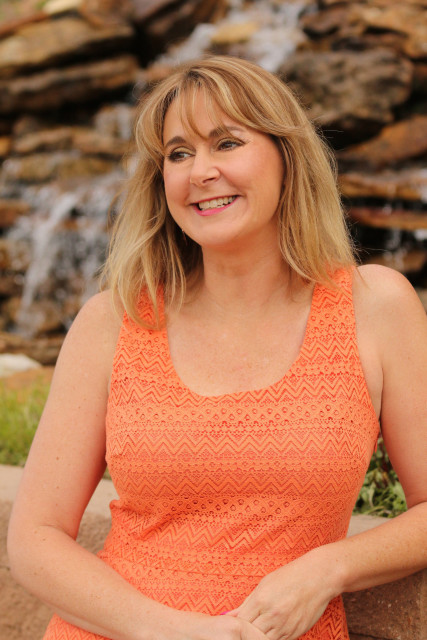 I passionately believe we all have the ability, even the obligation on some level, to share our gifts with others and cut our own fresh tracks in this world…
Here's the thing.
Most struggling entrepreneurs spend the majority of their time hunting down clients one-by-one. It's tedious, time consuming, and draining. In reality, if you build your business the way many of us are taught, one meeting at the coffee shop at a time, it will take years to build your income to a level that sustains you. You will never achieve the success you dreamed of.
Your special gifts will not be shared with those that need them. And that's not right. That's why I've designed this new curriculum, Clients on Purpose.
In this in-depth training you'll discover:
How to Attract Your Ideal Clients Over and Over Again
What You May Be Doing That's Causing Struggle Rather Than Flow in Your Business
A Easy to Implement System that Allows You to Focus on Your Business and Not Marketing
How to Stop Selling and Start Giving
Develop Your Own Packaging and Pricing that Allows You to Meet Your Goals
Why You May Be Unknowingly Hiding in Plain Sight From Your Ideal Clients
Create Your Personal Map So You Are Working on Purpose Rather than Putting Out Fires
Additional Bonus if you Purchase Today
An exact outline of the marketing funnel I used to bring in over 175 new, qualified leads a month!
Over 8 bonus training hours from experts in a variety of industries
Why? Because everyone in the Clients on Purpose training has access to:
Four modules of in-depth marketing training. Each module includes audio or video training and a workbook with do-it yourself exercises for your business
Discover how to stop selling and start attracting
Put together your own smart package of products and pricing to meet your goals
One-hour private coaching call with Kelly (a $400 value)
Guided exercises between modules to assist you in building your unique Clients on Purpose system
Here's a sneak peak to the path to attracting Clients on Purpose
Module 1 — Confidence, Trust and Clarity. The important role of each in your pricing, packaging and ability to sell. Deep training on understanding your purpose and how your life's journey has led you to serving others in the way you are now. Create your personal map and have clarity on what problem you help people solve.


Module 2 — Why it's important to own your Value. Recognize your inner game of love and the role it plays in creating the life and business of your dreams. Understanding your features and benefits. What they are, when to use both, and why anyone cares. Determine your pricing and create three packages based on the features and benefits exercise.


Module 3 — Choose to be Seen. Your right people are waiting to hear from you, and they need to be able to find you. How do you this? By putting SOUL in your marketing and standing out from the pack. Where is your marketing lacking SOUL? Create action steps to creating a more personal experience with your tribe.


Module 4 — In this module we create Consciousness from the Chaos by systematizing your business. You'll discover how to create workable, repeatable marketing systems that don't cost thousands of dollars and still hold your essence. Walk away with three easy-to-implement marketing techniques to attract your ideal Clients on Purpose.

Bonus: Register today and you'll also have access to the exact marketing funnel I used to bring in 175 qualified leads a month!
Are you ready to start cutting your own Fresh Tracks in this world? I say it's time to trust yourself. To believe your intuition and take that next step to creating your life on your terms.
I know the time is now and you are ready to start living life and making the money you know you are capable of.
It's just taking that one step with me now. Just one next step to building the business and life you've envisioned since you dreamed up this business.
If you are tired of struggling to build a consistent stream of new clients and ready to work with people that are ready to make a decision and take action, the Clients on Purpose training with Kelly Robbins is right for you.
This training is affordable. It has individual access to me. It will help you bring in more money.
The Clients on Purpose program profoundly recalibrated how I was approaching my business. I now have a "whole picture" of how to attract and sell to my ideal clients, as well as a stronger belief in myself and my ability to pull it off. I found great benefit in the program's required soul searching and honesty with oneself, hard work that Kelly gently but firmly leads you through. I came away from the Clients on Purpose program with clarity, confidence, and rekindled excitement about my business. I know I'll be referring back to my notes and the coursework for years to come, and would recommend this course to anyone starting a "soul-based" business or looking to grow one.
Dori Eldridge
www.imageprescription.com
Creating the confidence to cut Fresh Tracks,
Kelly Robbins