Would you like to be in a completely different place in your life in a few short weeks? Join me in our Fresh Tracks Coaching Program where you'll master the Fresh Tracks process and be on your way to manifesting with power, intention, and love in all areas of your life. Each week includes in-depth training, guided meditation, homework, and feedback.
Don't be too scared to move forward with your dream. You know the one. It keeps calling but you're too afraid to move forward with it. Are you hesitating or second-guessing yourself because…..
It's too risky?
You don't know where to start?
You get confused when you start planning?
Don't have enough information to make the right decision yet
Feels too big
You've tried and failed and can't risk the loss again?
Something else?
Let's take a look at the full Fresh Tracks course content:
Define your Fresh Tracks
Finally, bust through blocks that have been preventing your success!
Discover what's preventing your true commitment
Uncover the true meaning of the results you don't want – and learn to finally create lasting change!
Find out where you are misusing Universal Law – and learn how to use it correctly
Uncover beliefs that are unknowingly sabotaging your Fresh Tracks
Join The Fresh Tracks Course Today Only $795
3-month payment plan is available
Now is the time to take charge of your life, of your dreams. You have everything within you to cut Fresh Tracks and change your life for the better now. Take your next step and join us in supporting your Fresh Tracks today.
YES! I am ready to step into my Fresh Tracks! Register me now!
Here's what folks are saying about the Fresh Tracks Training…
I met Kelly about six years ago and was always inspired by the constant forward movement in her life. Every time I left an encounter with her, I wondered, "How does she do it?!" Although I had completed multiple personal growth programs in the past, I found myself stuck at a crossroad. I knew my options, at least thought I did, and was struggling in choosing which path to follow.

I had been receiving Kelly's The Edge newsletter and found the information she shared to be insightful on both personal and professional levels. So, after one thought provoking e-blast, I contacted Kelly and signed up for her 10-week self-study course. The course comes with a copy of her book, the Fresh Tracks workbook, and 10 scheduled weekly coaching calls.

I figured, if I want to be a person who is constantly moving forward and inspiring others, then what better way than to learn from someone who is not just practicing her work, but living her work as well? That is one of the things I appreciate about Kelly the most – she practices what she preaches.

Kelly doesn't blow smoke up your rear end and she won't tell you to do something that she hasn't already done before. Most importantly, Kelly's feedback is kind and genuine. Kelly has an aptitude for breaking down difficult psychological or personal growth concepts – the language of the book is unpretentious; she admits her flaws and laughs at her mistakes.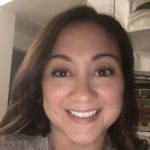 By the end of the course, I didn't pick any of the paths at my crossroad. Instead, with Kelly's guidance, I didn't find a new path, I created one that worked for me and is leading me towards my goals.
~~Ivory Hicks