All business is a structure and as such, needs a strong foundation to build and grow from.
The definition of a structure is to construct or arrange according to a plan; give a pattern or organization to. We do this in all aspects of our business, and our life.
From the methods you use to serve your clients to the marketing and sales you produce to attract your ideal clients, it's your job to create effective and sustainable structures for your business. It's the difference between running your business by chance or by strategy.
The thing is, most of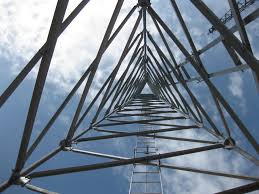 us don't know how to do this. We know how to heal, how to teach, how to create. Not how to sell and create a system that pre-qualifies prospects!
One of the most important structures you make in your business is your marketing funnel. I know it may sound boring, but, marketing is a necessary evil for all businesses, regardless of who you are or what you do.
Let's take a quick look at the structure of an effective marketing funnel.
There are three components to every successful marketing structure or marketing funnel:
Initial Exposure.
Capture and Flow.
Purchase and Retain.
If you don't have a specific, proven and repeatable way to fulfill each of these three components in your marketing funnel you will continue to work harder than you need to. You will struggle to make enough money to pay your bills. You will be on the constant search for new clients, and often the clients you do have will not be your ideal clients. Soon you will not be enjoying your business and become frustrated with yourself.
These mistakes are easily fixable if you know how to initially set up your marketing correctly. Your business will grow in a more organic and fluid way if you have these specific structures in place now. How do you know if your marketing structures doesn't have a strong foundation?
If you are struggling to make the money you know you are worth
If you are attracting clients, but they aren't the 'right' clients. They don't pay on time. They don't refer you. They haggle over price.
You are spending most of your time looking for clients and networking endlessly and to doing the actual work that you love.
Take some time now and discover first steps to strengthening your marketing. Gain access to our marketing training videos for free here now.
Save
Save