The Hand-Raisers Workshop
Systematize your marketing funnel with repeatable, actionable steps that pull your ideal clients to YOU.
The Hand Raisers!!!
Your mission in marketing is to put yourself 'out there' to the 7.5 billion people on this planet, and your ideal clients will 'raise their hand' and let you know they want to hear more!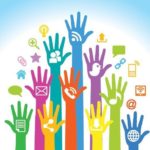 You attract your ideal client when....
Your marketing is systematized. Is repeatable. It works.
What are you doing to put yourself in front of your ideal client in a natural and confident way that doesn't require you to burn the candle at both ends?

Top 3 Marketing Mistakes To Avoid Burnout
Mistake #1 -- Becoming overwhelmed
Avoiding Marketing Overwhelm
Social Media. PPC. Content Marketing. Twitter. Blogging. LinkedIn. White Papers. Speaking. Podcasts. Telesummits. Networking. Radio Shows. Direct Mail. Cold Calling. Referrals. Instagram. Warm Calling. Video. Google. Adwords. Facebook. Sponsorships. Trade Shows. Advertising. Repeat Clients. Pinterest. JV Partners. Marketing. Fax. YouTube. Business Cards. Post Cards. Flyers. Commercials.

It's easy for you to quickly become overwhelmed with all the marketing options available -- beating yourself up because not only are you not doing enough, but what you are doing is barely working. And, in the back of your head, you KNOW you could do more. You could try one more thing.
That constant, nagging feeling that you can and should do more never leaves.
Because your marketing is so cumbersome and time consuming it leads you to mistake number 2.....
Mistake #2 -- Infrequent Marketing
Inconsistent marketing is the number one killer of an effective marketing program. Finding marketing methods that you will do and that connect with your target market are imperative to your business success! We will discover exactly what those are - and help you implement a doable system - so your ideal clients are able to find you and connect!
While setting up effective marketing systems can bring you hundreds of leads, the last thing you need is to be bogged down talking to every Tom, Dick and Harry that calls. Which leads us to mistake number 3.......
Mistake #3 -- Not qualifying leads before you engage
All Leads are Pre-Qualified Before they Get to You!
You should never waste your time or energy speaking with someone is not ready to buy. Someone who already knows who you are and what you stand for. By the time you are speaking with someone most of their objections should be address. A correct marketing system will do this for you. Saving you time, money and effort!
In fact, if you want to attract highly qualified leads to your business you'll choose the right few marketing methods and do them incredibly well. You become an expert at the few you pick and are consistent in your communications and marketing efforts.
This consistency brings a flow of steady, pre-qualified folks ready to have their problem solved. Ready to discover if you are the one they'd like to solve it.
The question quickly becomes....
What DO you want your marketing to do for you?
Let's set some goals now.....
Marketing Goal #1:
Attract my ideal clients
Marketing Goal #2:
Pre-qualify leads
Marketing Goal #3:
Engage with prospects
Marketing Goal #4:
Speak with prospects when they are ready to buy NOW - they have already overcome objections on their own
Full Course Contents
Here's a break-down of the full contents of the Hand-Raisers Workshop
Clarity on who your ideal clients are
Understand where your ideal clients hang-out
Review of most effective marketing mediums in variety of industries
Set up your own marketing system that exposes you to your target market and inspires hand-raising!
Determine marketing goals and set expectations for results
Choose your most effective three marketing mediums to attract
Create content in each of three mediums
Yes! I am ready to attract Clients on Purpose and create a systematized marketing program for my business. I am done with marketing overwhelm! I am done working harder than I have to just to bring clients in the door.

ERROR: 8 - CURL error: Could not resolve host: pg.infusionsoft.com